Noise and vibration damping – focus on Wind applications
Three benefits with noise and
vibration damping of your electromechanical components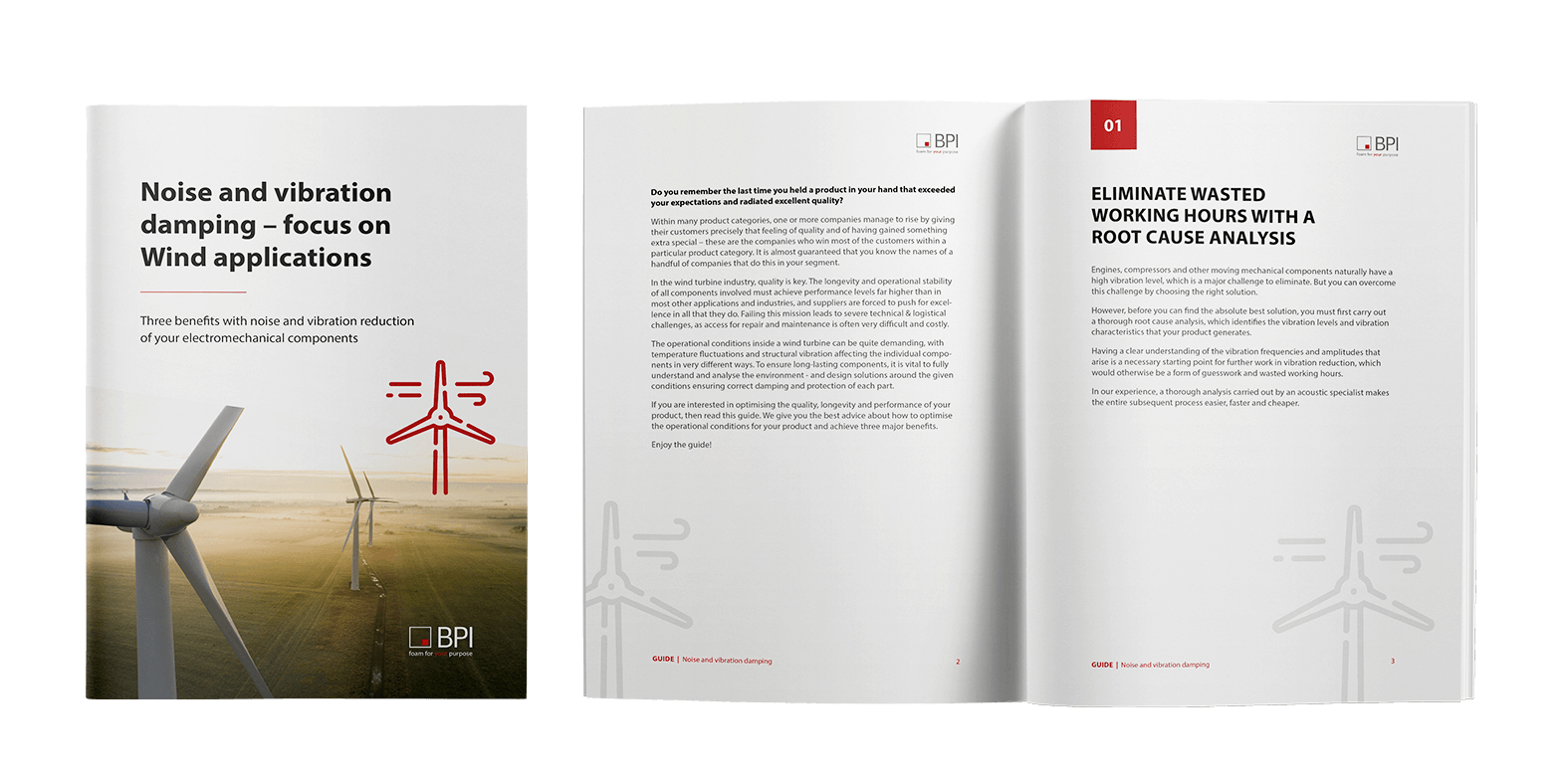 Optimise the operational conditions for your product
Read the guide and discover how to achieve 3 major benefits with noise and vibration damping.
Extend longevity and secure operational stability
In the wind turbine industry, quality is key. The longevity and operational stability of all components involved must achieve performance levels far higher than in most other applications and industries, and suppliers are forced to push for excellence in all that they do. Failing this mission leads to severe technical & logistical challenges, as access for repair and maintenance is often very difficult and costly.
We address these issues and propose solutions in the guide. Fill out the form to gain access.